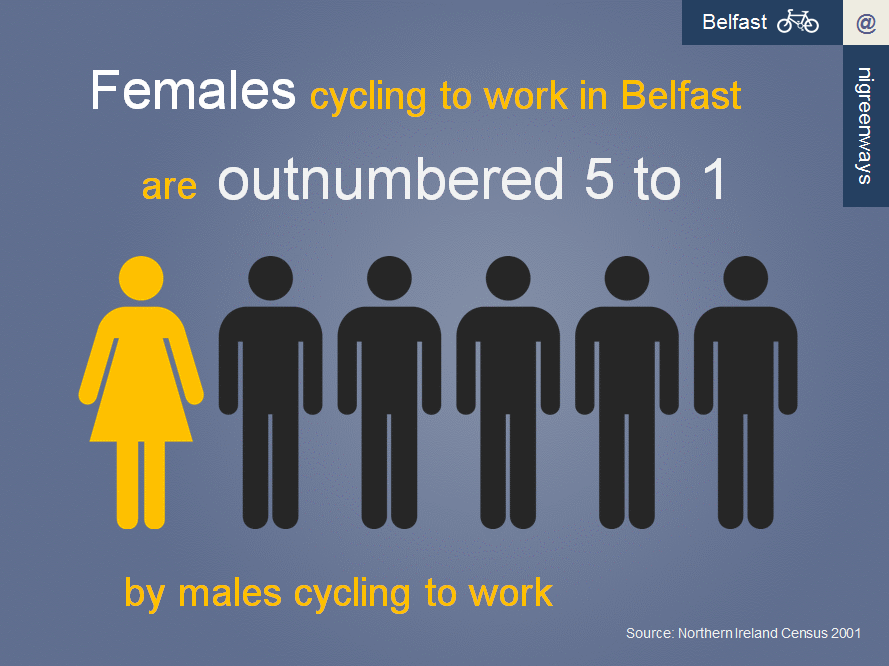 The rise of cycling in Belfast is a welcome sign of public understanding of the flexibility and reliability of the bicycle. But scratch beneath the surface and the classic signs of a poor city environment for cycling are clear. Riding a bike is a non-exclusive activity, open and beneficial to everyone. But Belfast commuter cycling appears to be male-dominated, judging by numbers seen riding each day. What is the reality?
Part one of Socio-economics of Belfast commuter cycling looked at deprivation indicators to trace the economic fault lines in Belfast cycling. The second part Socio-economics of Belfast commuter cycling // Gender gives a quick overview of a shocking imbalance in Belfast.

Just one out of every six commuter cyclists is female.
Continue reading "Socio-economics of Belfast commuter cycling // Gender" →