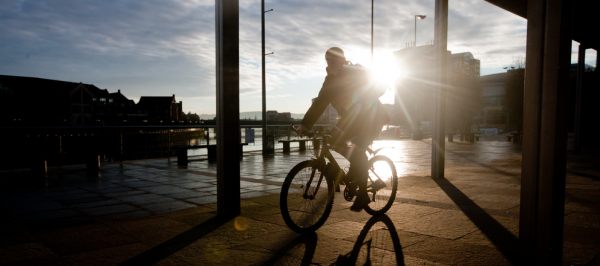 Safer roads were on the agenda at Stomont on Monday 19th November 2012. Questions to the Regional Development Minister Danny Kennedy included the topics of Conall McDevitt's forthcoming Private Members' Bill on 20mph zones, and a subject currently close to the heart of the NI Greenways blog, illegal parking in cycle lanes.
Excerpts from the Official Report of Assembly Business: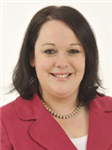 Mrs Cochrane asked the Minister for Regional Development what action his Department is taking to address illegal parking in cycle lanes. (AQO 2876/11-15)
Mr Kennedy: I want to begin by saying that I fully appreciate the concerns and frustration of cyclists caused by vehicles that park in cycle lanes during their operational hours. Motorists should be mindful and considerate towards cyclists when using our roads and should not park illegally in cycle lanes.
Roads Service has advised that a traffic attendant can issue a penalty charge notice to a vehicle that is parked on a mandatory cycle lane. However, a penalty charge notice cannot be issued to a vehicle that is parked on an advisory cycle lane, unless other parking restrictions apply; for example, clearway restrictions or bus lanes. When a traffic attendant observes a vehicle parked in a cycle lane in contravention of a restriction, the appropriate enforcement action will be taken.
NI Greenways comment: While welcoming the question, this answer does little to address what Belfast cyclists see as a persistent problem which still isn't being "tackled" with focus or priority. A July survey by commuter cyclists showed that for every km of restricted lane in Belfast there are 4.5 vehicles illegally parked during rush hour. Advisory cycle lanes with urban clearway restrictions are the dominant form of cycle space in Belfast, with mandatory lanes few and far between, with no recurring reports of illegal parking problems. Refusing to recognise a special problem in some areas of the city means the issue can continue to be largely ignored.
Mrs Cochrane: I thank the Minister for his answer. Will he also give us an update on the parking enforcement awareness programme that was due to commence on 30 October?
Mr Kennedy: I am grateful to the Member. Obviously, the Department encourages cycling. We are committed to providing safer roads for the growing number of cyclists and pedestrians. We have done that through a range of measures such as road safety engineering, traffic calming and the enhancement of the pedestrian and cycling network. All these initiatives, including those brought forward by Travelwise, are key elements of the sustainable travel options involving cycling and its promotion.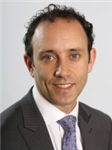 Mr McDevitt: I thank the Minister for his ongoing commitment to cycling. Given that it is the beginning of road safety week, will the Minister indicate to the House whether he is willing to strongly consider the merits of introducing 20 mph zones on a statutory basis or to support the private Member's Bill due before the House in the coming months that will do so?
Mr Kennedy: I am grateful to the Member for his supplementary question. I know that he is a keen and very active cyclist. I am aware of the private Members' Bill and of the representations made by those in favour of introducing 20 mph schemes. Although I am not opposed to such schemes, the issue seems to be one of enforcement: how such limits are to be enforced, whether the PSNI can commit the necessary resources and whether responsible motorists and vehicle users will be prepared to accept the restrictions that are placed upon them. That is an ongoing discussion that I am having with my officials, and we will see what emerges.
NI Greenways comment: The level of commitment from MLAs to seeing this important measure gaining passage through the Assembly remains uncertain. The issue of enforcement is one that pops up time and again in 20mph zones debates, and is dealt with along with other weak arguments against on the 20's Plenty For Us website.