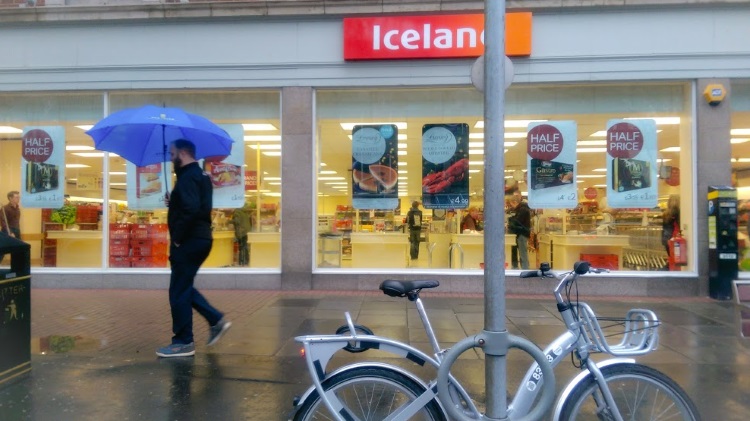 Over November and December 2015, Northern Ireland Greenways surveyed cycling facilities at the 40 chain supermarkets in Belfast. Iceland's 12 major supermarkets were included, which includes 2 city centre stores on Bridge Street and Castle Street.

This system means we can independently rate any supermarket against a consistent benchmark out of 7 points for the quality of facilities laid on for customers choosing to arrive by bicycle.  A score of 6-7 would identify a store offering adequate to good facilities. So how does each Iceland store in Belfast rate for cycling facilities?
---
Iceland Andersonstown

Not a good start.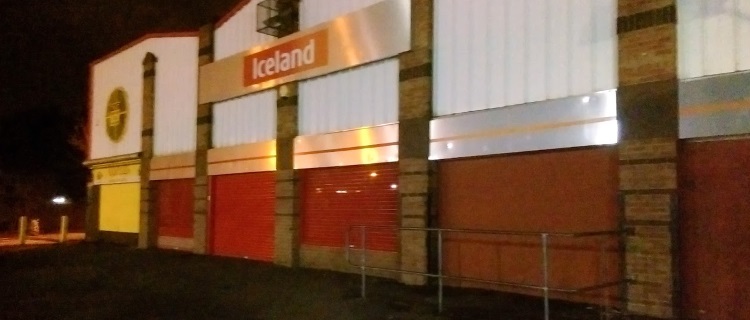 ---
Iceland Antrim Road

No racks here.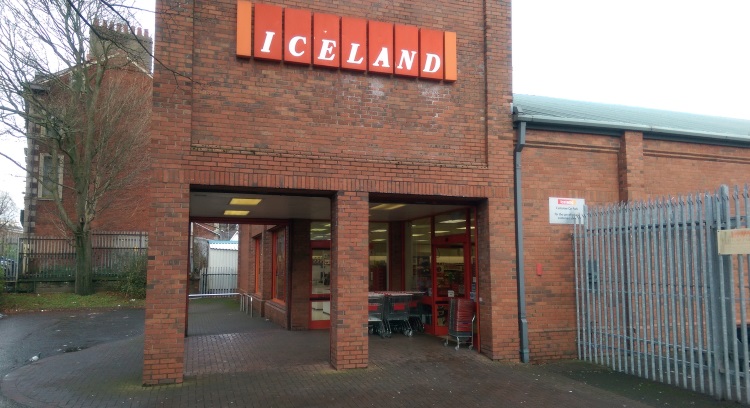 Just next door a row of small independent stores do a great job of encouraging people to arrive by bicycle.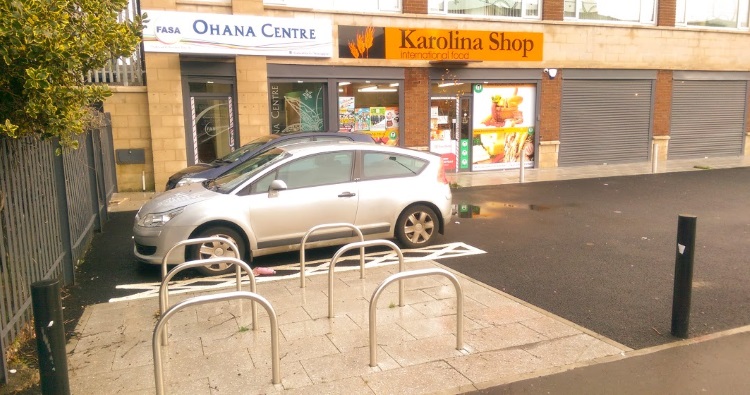 But not Iceland. Why not?
---
Iceland Ballysillan

A theme developing here.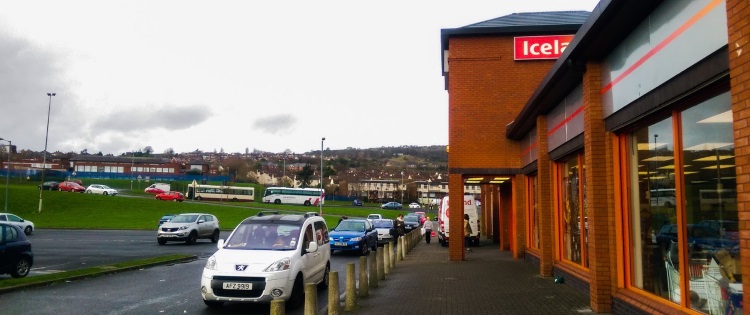 ---
Iceland Bridge Street

A place to park a bicycle! However, was this cycle hoop installed by Iceland or the government? So no point for quality, and anyway we're a bit past offering customers a street pole to park against while shopping.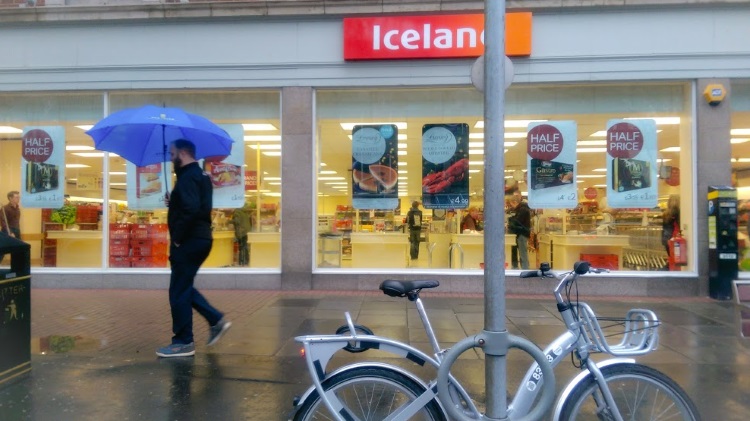 Other than that it's beside the entrance and fairly visible while inside.
---
Iceland Castle Street

Clearly there's no space to install bicycle racks here. Ahem.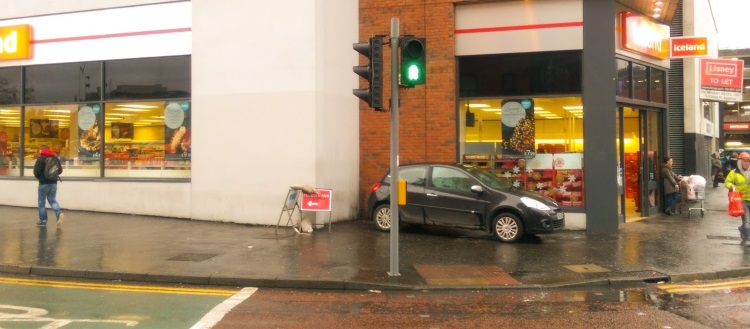 ---
Iceland Cregagh

I'm sorry, but we're giving this bicycle rack to Transport NI as it's on the footway somewhere near this Iceland store. A point for being able to lock a bicycle in the general area.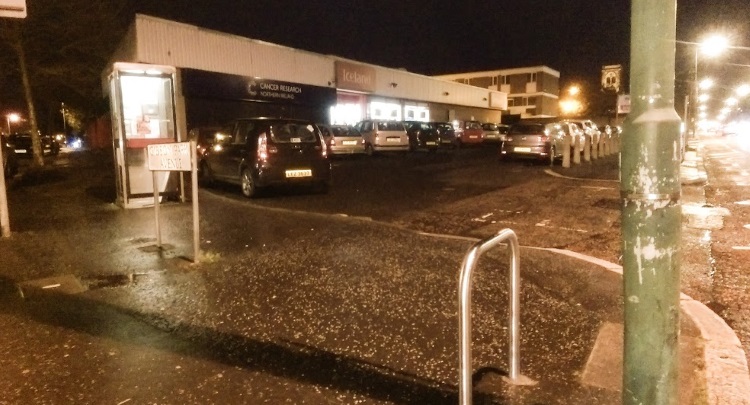 ---
Iceland Finaghy

This is depressing.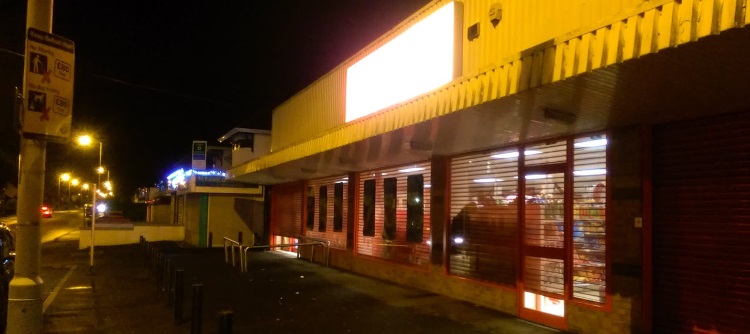 ---
Iceland Kennedy Centre

This Iceland store is inside the Kennedy Centre, which has no bicycle parking at the main concourse entrance. Just yards away the Jobs and Benefits Centre shows how easy it is to install decent bicycle racks.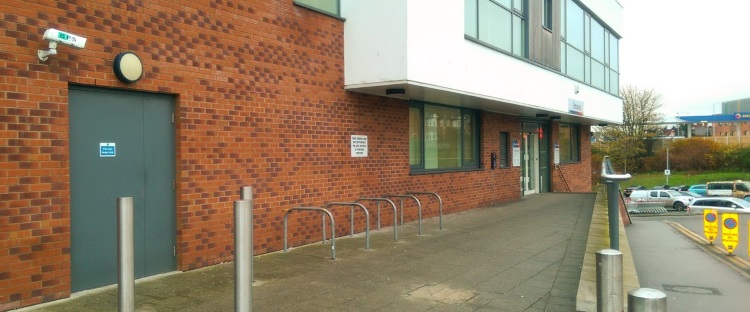 ---
Iceland Newtownards Road

I suspect it's Belfast City Council's Renewing The Routes project to the rescue here.
Space does exist in the small car park to the side of the store, but no bike racks. We're less than a minute's cycle from the Comber and Connswater Greenways here.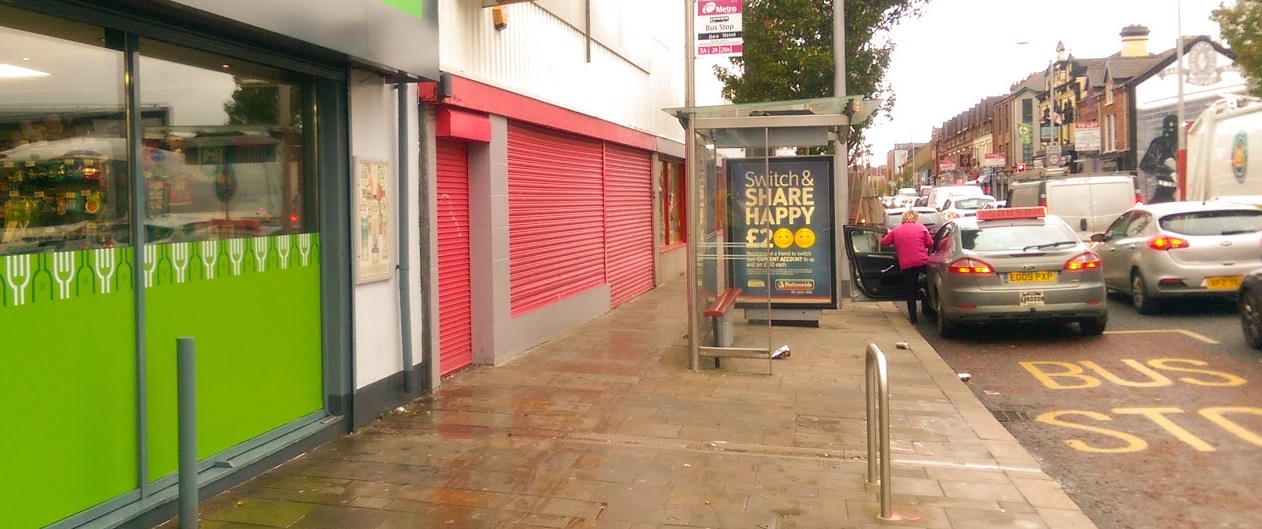 That's a Sheffield stand close to the neighbouring Russell's convenience store. One point, hardly worth shouting about.
---
Iceland Park Centre

Easily the best of the lot, although crucially the glory is shared with Dunnes Stores and the Park Centre management.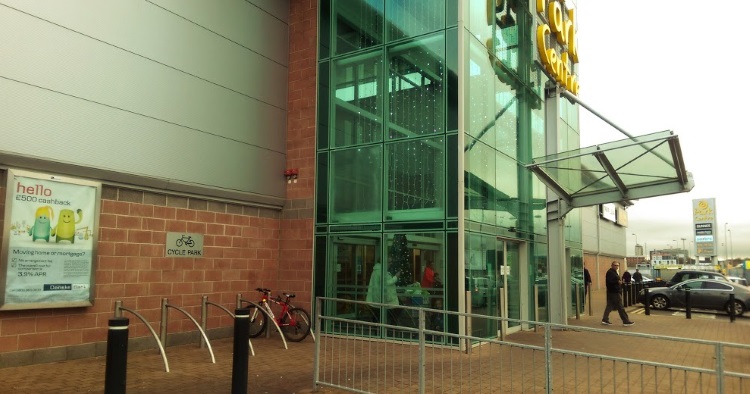 5 good racks right beside the centre entrance, although a big missed opportunity for shelter and CCTV coverage keeps the score low.
---
Iceland Shankill

Nowt.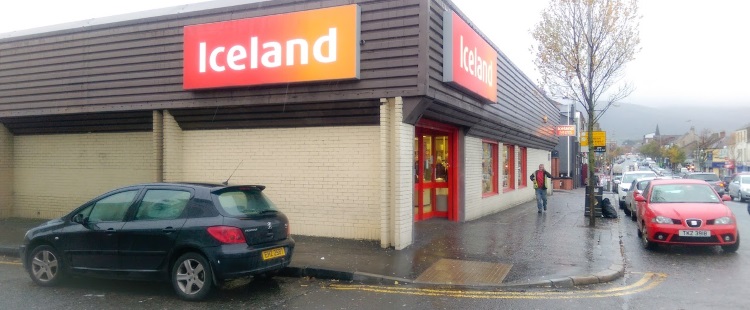 ---
Iceland York Road
Nah.

---
What Iceland says..
Iceland declined to comment.
---
Verdict

Is that really 12 Iceland supermarkets in Belfast, with a total of just 8 bicycle racks between them, and not one obviously installed by Iceland themselves? An average score of just 0.58 out of 7 points is shocking.
Iceland and I agree on one thing – there is nothing good to say about this. Iceland accounts for more than a quarter of all the supermarkets in Belfast, and has a lot of work to do to bring them up to standard in 2016.
---
How does Iceland rank for bicycle facilities against other supermarkets in Belfast in 2015? Find out in Store Wars VII: The Cycling Revolution Awakens..
Note: Visits to each of the 40 supermarkets in Belfast were made in November and December 2015 and facilities (or lack of) were recorded as observed at the time – NI Greenways is happy to correct any errors identified in this survey.