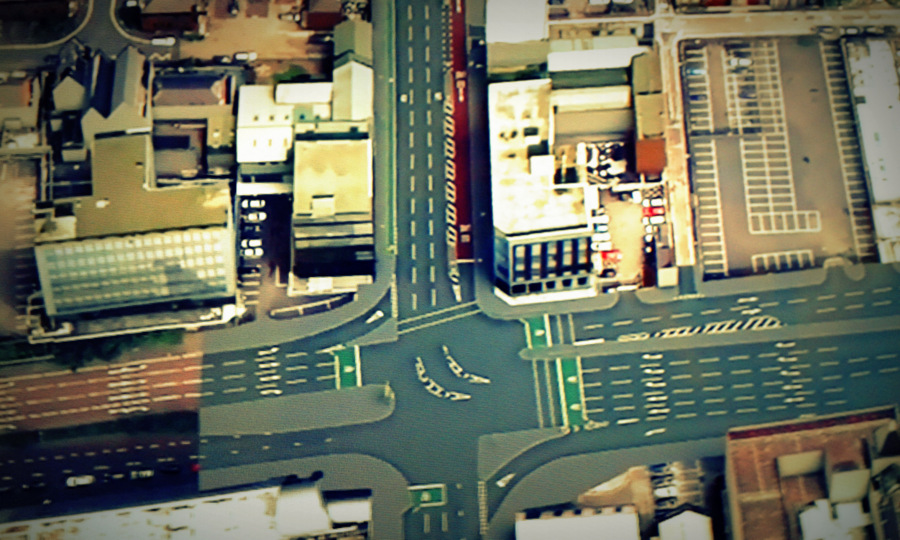 Two student accommodation blocks approved by Belfast City Council planners promise a radical shift towards bicycle use in the city.
The two buildings on Great Patrick Street and York Street, just beside the new Ulster University Campus on the northern tip of Belfast City Centre and due to open in 2018, will provide just 18 car parking spaces for over 1,000 residents.
Instead, along with a heavy reliance on walking, the Metro network and proximity to York Street railway station, a remarkable 345 secure bicycle parking spaces will form the backbone of the transport needs of students.
---
28-30 Great Patrick Street
This 11 storey building will provide 475 student rooms. The ground floor will include a retail unit and a parking area. The plan is for just 12 car parking spaces (2 of which are disabled accessible) and a whopping 194 bicycle parking spaces.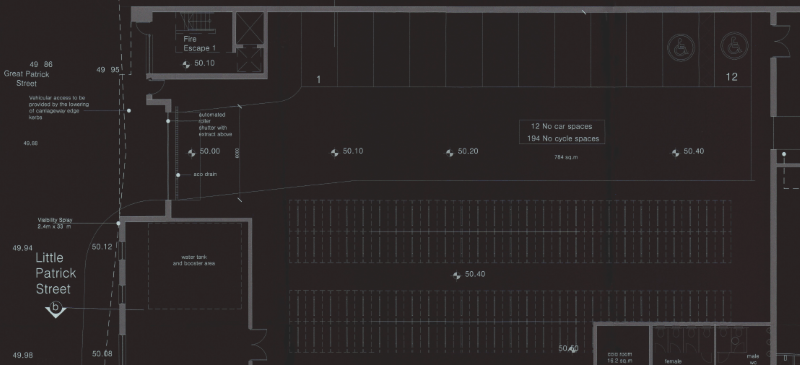 The developer intends to:
"have the project finished for when the University campus opens in September 2018 to provide accommodation for some of the 15,000 students who be studying at the new completed facility."
The transport section of the Student Management Plan is clear on the intent behind the balance of the parking provision:
"We actively encourage the use of alternative travel methods than the car. There will be a provision of secure bicycle storage spaces for the student accommodation. This storage will have secure access arrangements and CCTV coverage to enhance levels of security and safety.

"Well managed and secure bike storage is proving more popular within student accommodation and we are currently developing relationships with bike hire and sales companies to enhance this offering."
Find more information on the 28-30 Great Patrick Street development on:
---
101 – 107 York Street
This 14 storey development will provide 682 individual purpose built en-suite bedrooms and studios. On the ground floor there will be two retail units and a secure parking area. However just six car parking spaces (one disabled accessible) are included, with a very decent 151 cycle spaces for students and staff.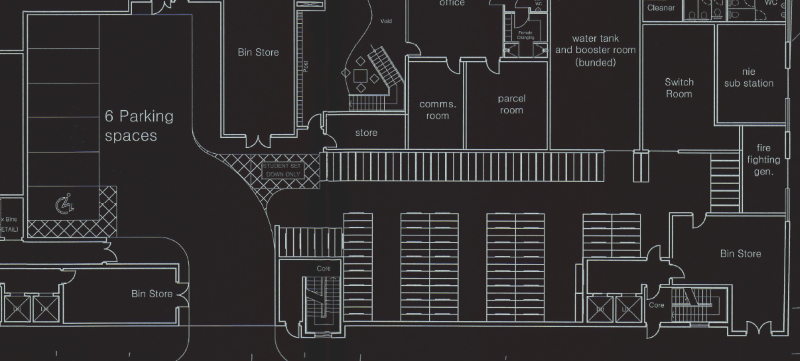 The proposals aim:
"to reduce the number and length of motorised journeys and help encourage alternative means of travel with less environmental impact than private car usage.

"Measures for student residents and staff are therefore more oriented towards supporting alternatives to private car use by providing incentives through the purchase of bicycles or public transport travel cards to encourage student residents and staff use of alternate travel modes."
The developers recognise that:
"further cycle enhancements to the roads network currently being considered by Transport NI include the provision of contra-flow facilities on York Street, providing a dedicated cycle lane towards Belfast City centre from York Road."
The developers are promising to go beyond just putting in parking facilities, by adding ongoing support for anyone wanting to cycle regularly:
"Student residents will be encouraged to continue the use of bikes for primary travel through the provision of annual maintenance workshops. These workshops will be located within the incurtilage parking facilities and will be arranged annually by the Travel Co-ordinator. The costs of cycle maintenance staff will be met by the employers whilst students will pay for any service parts required for their individual cycles."
Find more information on the 101-107 York Street development on:
---
It will be interesting to see if one cycle space per accommodation unit might be a better policy for this type of student development – time will tell and the car spaces are there for conversion. 😉 However the direction of travel for this area of Belfast is clear – the bicycle is being established as a normal, everyday mode of transport for a large proportion of the thousands of students due to take up residence from 2018.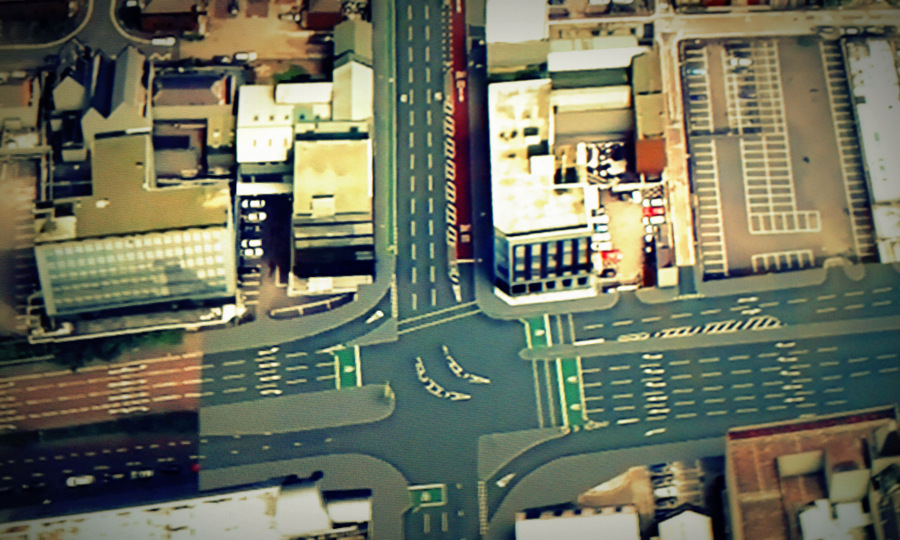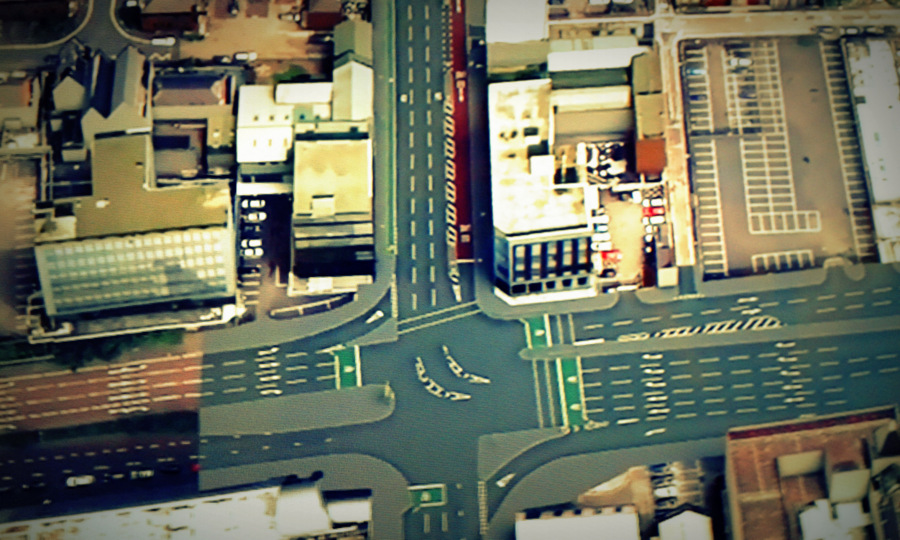 The successful Belfast Bikes hire scheme will expand to cover this entire section of Belfast over the next few years, while relentless and incisive lobbying has ensured some excellent cycling provision in the adjacent York Street Interchange scheme. The message to government is clear – you need to start funding and creating high quality space for the cycling journeys being created here. It's no longer some abstract hope – this is a culture shift in action.
Seeing private developers promoting cycling above the private motor car in flagship new builds shows there's a slow and inescapable evolution of Belfast underway. Over to the big ticket Cycling Revolution projects now..