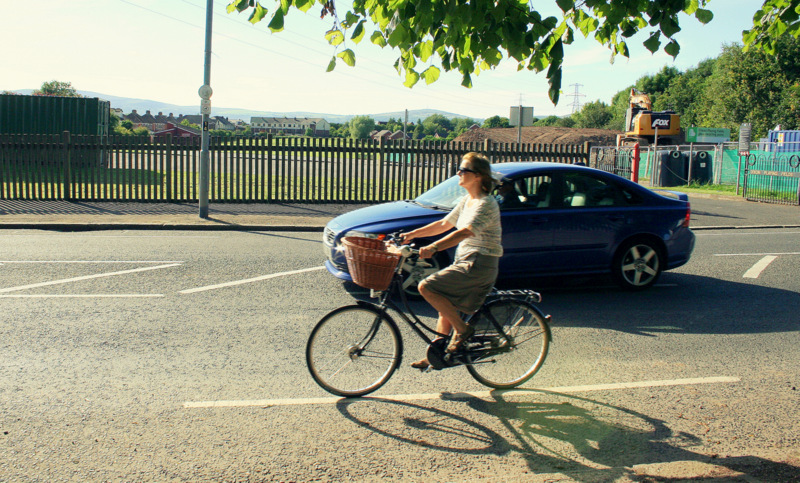 Northern Ireland has it bad when it comes to cycling, with our constant rain and wind, awful drivers and hardly anywhere safe to cycle. Those are the simple assumptions, but what does the public actually think about cycling?
The Department for Regional Development (DRD) has published a report called "Public Awareness of Travelwise NI Initiatives – Findings from Northern Ireland Omnibus Survey May 2014". You can see the headlines and download the full report here to read how "only 2% of people already cycle short journeys of up to 3 miles (4.8km)" and "over two fifths (42%) of people don't own / have access to a bicycle".
Headlines are great, but which golden nuggets caught the eye of @nigreenways? Here's eight things from the survey which give little-known insights into cycling in Northern Ireland..
Harden ye (weather isn't a big issue)
The weather is an easy brick to throw at talk of a cycling revolution, yet what seems like a discouragingly wet climate for cycling doesn't tally with the experience of everyday users. Even on rainy days (it hardly ever rains all day here) bicycle racks in Belfast are more occupied than ever..
The survey shows that weather isn't a big issue, only making it to fifth place on the list of issues at 19%, down from 24% in 2011. Our obsession with the weather means people here should be experts at sticking the head out the window and judging how dry they'll be after 20 minutes of cycling. 🙂

Interestingly, people are far less worried about bad weather when considering cycling 3 miles than when they're considering walking 1 mile.
Pensioners are putting kids to shame

Here's a surprise – youngsters these days think cycling is too hard. Despite being the group most likely to be already cycling short journeys, at 6% people aged 16-24 are most likely of any group surveyed to say "cycling takes too much effort". Granny and Granda seem to have less of an issue about covering 3 miles on 2 wheels – just 5% think it's too much effort. Buck your ideas up young'uns!
Lack of female bike ownership is a problem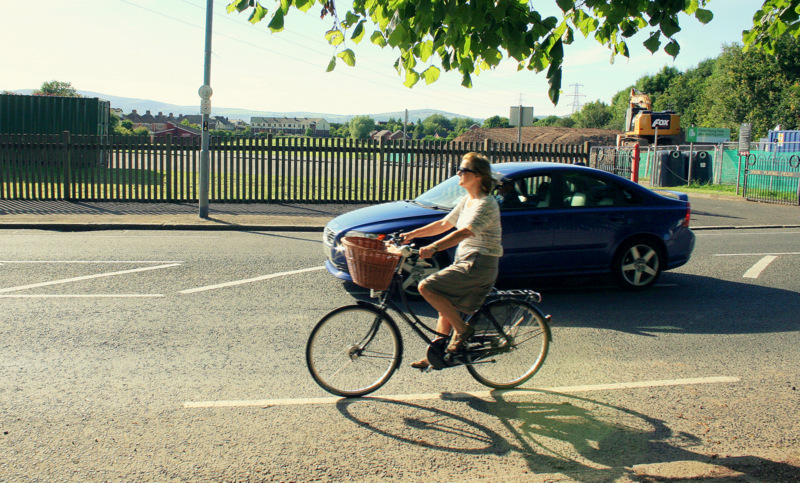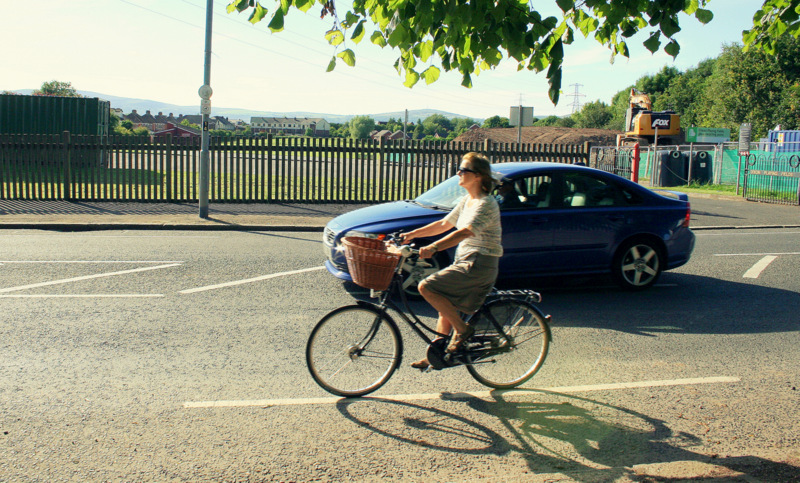 Just 50% of females in Northern Ireland have access or own a bike which would allow them to complete a short journey. This tallies with previous DRD NI Travel Survey data which shows only around one fifth of the female population in Northern Ireland cycles each year, compared with a third of males. Overall bicycle ownership levels are a thorny structural barrier to cycling, but half of women in Northern Ireland simply aren't in the game.
Cycling's image problem
It's often hard to distinguish if cycling makes me look unemployed (can't afford to buy a car) or affluent middle class (can afford to buy a bicycle) and there's plenty of people on social media to shout both points at you. As it turns out, there may be a surprising bias against cycling among those who are unemployed, of whom 14% say "I'm not the type of person who rides a bicycle" against just 9% among those who are employed. The other groups with the highest rates are those 65 and over (18%), females (14%) and those with a disability (14%).
Urban cyclists get on better with drivers than rural cyclists

Cycle camera footage has raised the profile of difficult interactions on our roads, and you might think the busiest city roads would be the cause of greatest resentment. Not so, as 16% of urban dwellers in Northern Ireland say "lack of consideration from car drivers" is a discouragement to short cycling journeys, but almost a quarter of rural dwellers say the same (23%).
Parents can do the school run by bicycle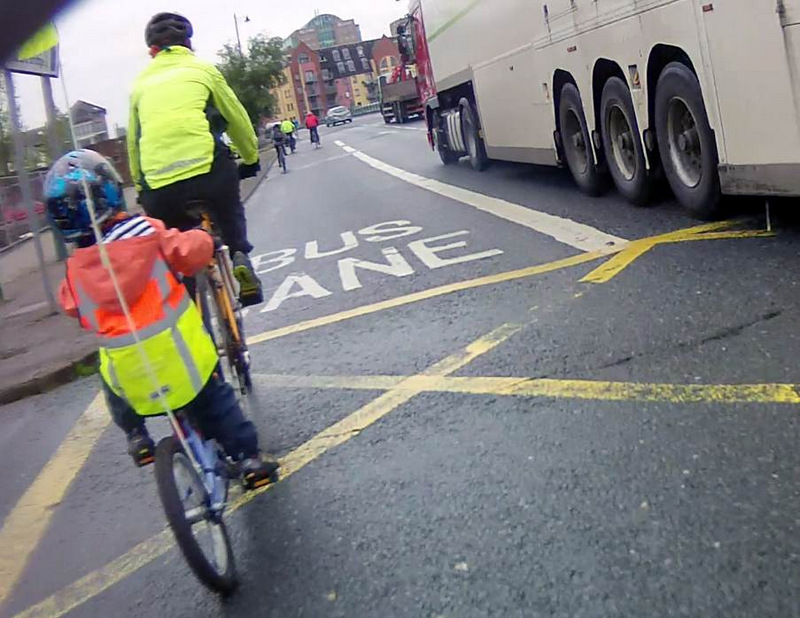 Having to juggle a school run with getting to work seems to rule out the bicycle for many people. Perhaps surprisingly, of those surveyed who have dependants, just 11% said "difficulties with managing children" was a problem. And more people without dependants see the car as quicker than the bicycle (8%) than those with dependants (7%).
People are getting wise to the key issues

Looking at the change in attitudes over the last three years points to a maturing understanding of how to make cycling better in Northern Ireland. It appears access to bicycles may have dropped (let's see how the Giro d'Italia and Belfast Bike Hire affects that) but alongside fewer concerns about weather and image, we can see a greater focus on the problems of sharing space with traffic and lack of dedicated cycling infrastructure.
Our cycling levels are shameful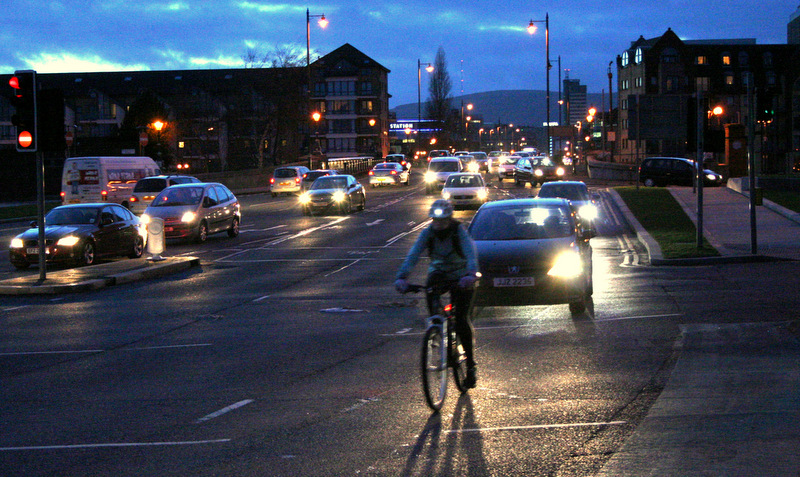 Okay, we already knew this, but yet another survey has confirmed how few people choose to cycle in Northern Ireland. Generously the report records cycling to school at 1% of journeys (16+ years old) while the DRD Travel Survey has shown a spiralling decline below even that woeful mark in the last decade. Male cycling to work levels are at a more encouraging 3%, while female cycling to work levels flat-line at 0%.
In 2011 6% of people said nothing would put them off cycling – that figure has dropped to 3%, a really "significant decrease" of confidence in the hard core regular cycle demographic.