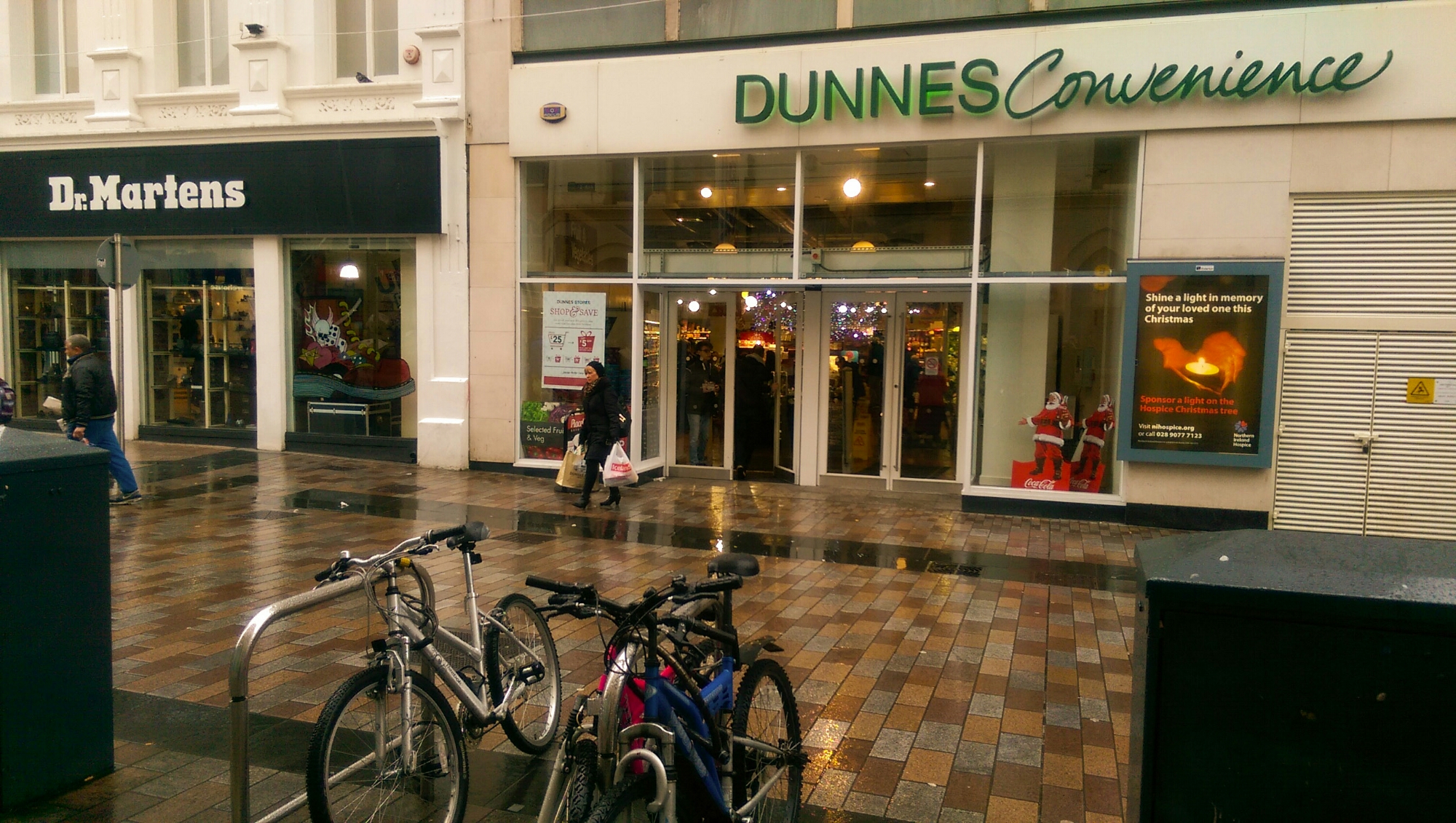 Over November and December 2015, Northern Ireland Greenways surveyed cycling facilities at the 40 chain supermarkets in Belfast. Dunnes Stores' 2 major (grocery) supermarkets were included, along with the flagship city centre Food Hall on Cornmarket.

This system means we can independently rate any supermarket against a consistent benchmark out of 7 points for the quality of facilities laid on for customers choosing to arrive by bicycle.  A score of 6-7 would identify a store offering adequate to good facilities. So how does each Dunnes Stores location in Belfast rate for cycling facilities?
---
Dunnes Stores Annadale

This is a whopper of a disappointment. Why? This decades-old Dunnes supermarket sits right in the middle of Belfast's Cycling Revolution, in the Ballynafeigh ward with cycling at over 6% share of journeys to work, the best in the whole country.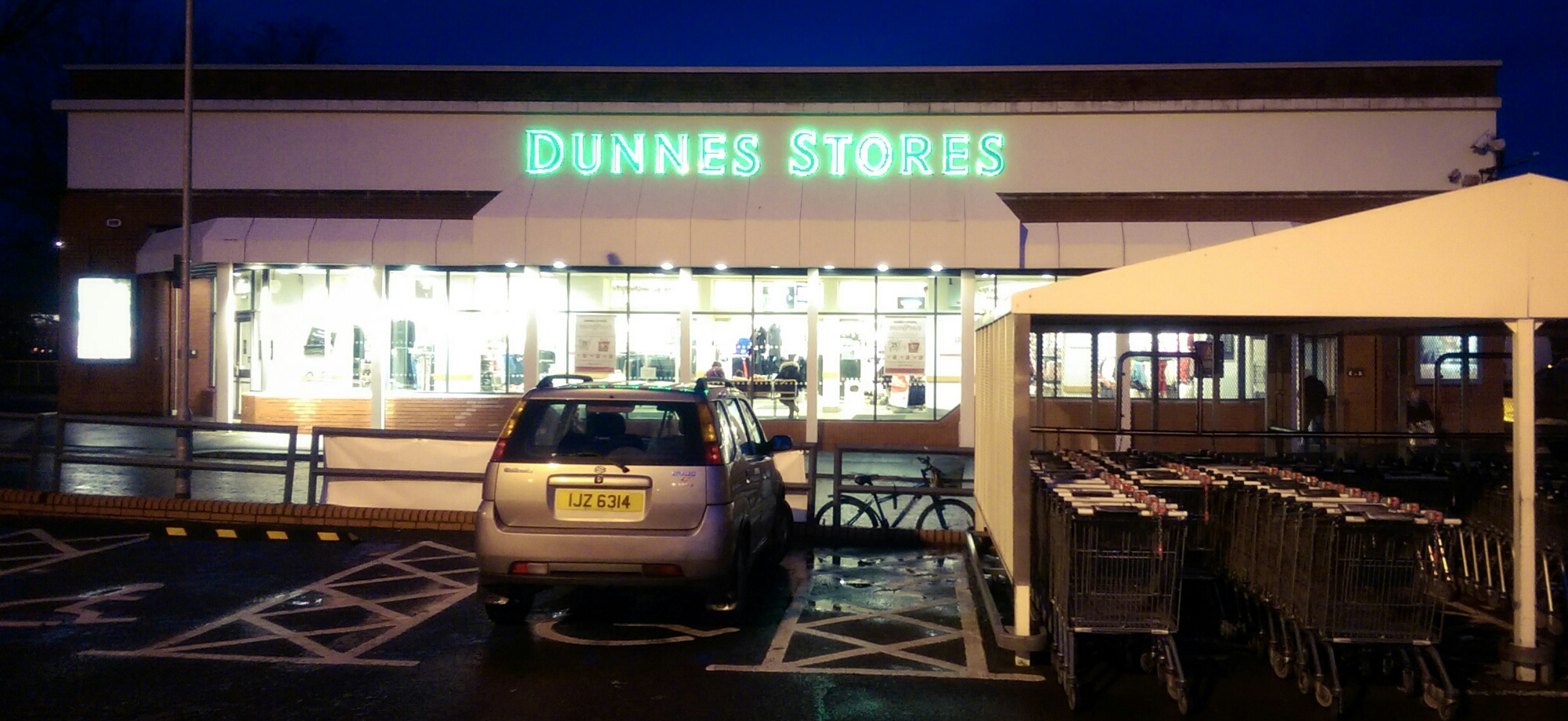 So with a spacious (and barely ever full) car park out front, there is.. one cycle hoop next to the store. Again there's no clear ownership by Dunnes so no extra point for quality, and the dark spot would make anyone think twice before leaving their bike.
Expecting shoppers to latch their bicycles up onto the car park fence (as is common) just isn't good enough. This should be a class-leading location.
---
Dunnes Stores Cornmarket

Like Marks and Spencer around the corner, Dunnes may be benefiting from a little bit of government-provided good fortune here – so no additional points for quality.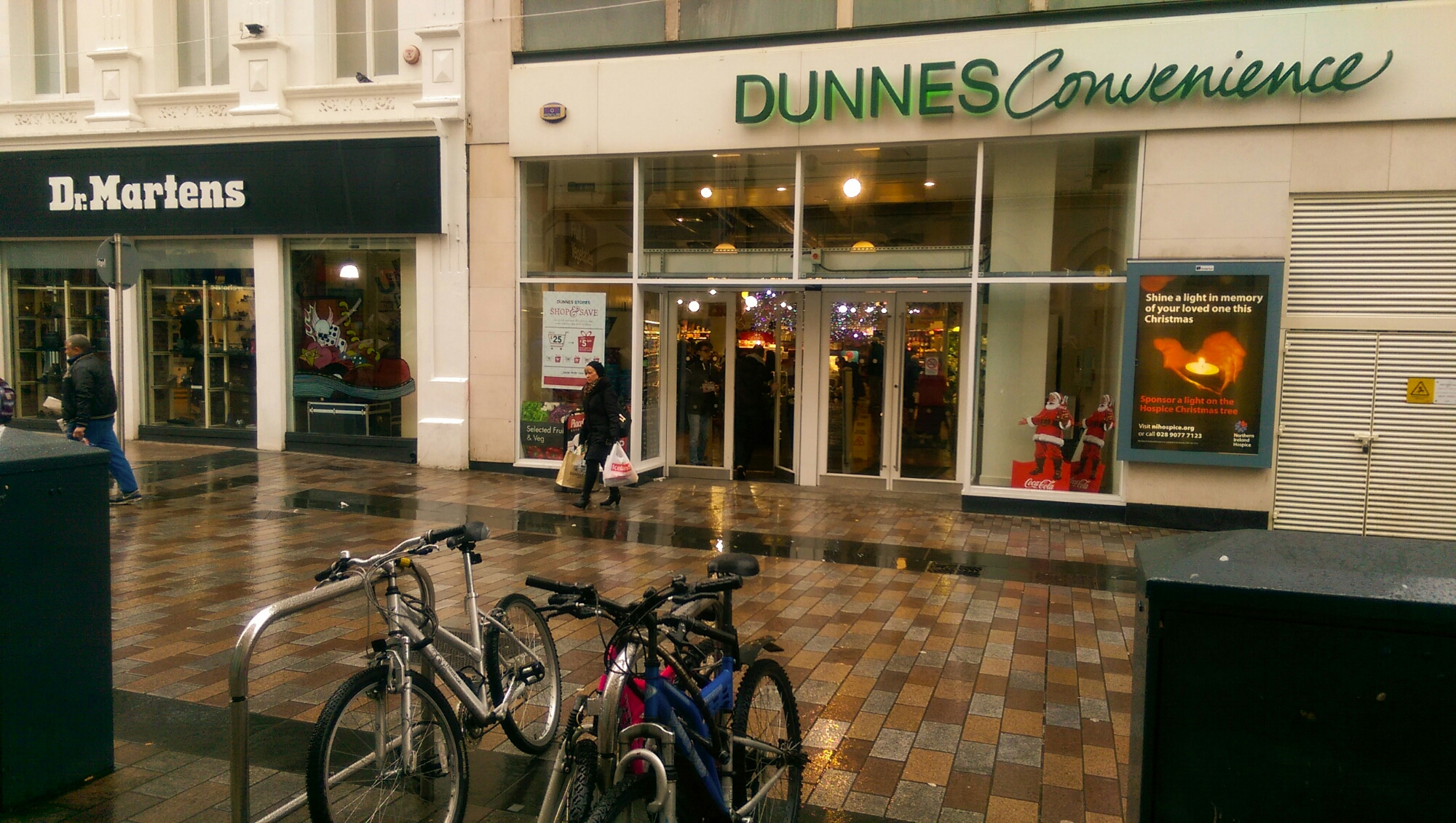 However the prime location outside the store makes this a great option for shoppers.
---
Dunnes Stores Park Centre

Good fortune or not – who knows? Either way the site beside the entrance and decent quality mean Dunnes and Iceland have to split the credit here. It's a moot point as this Dunnes is closing, which is a major blow to Park Centre and the local community.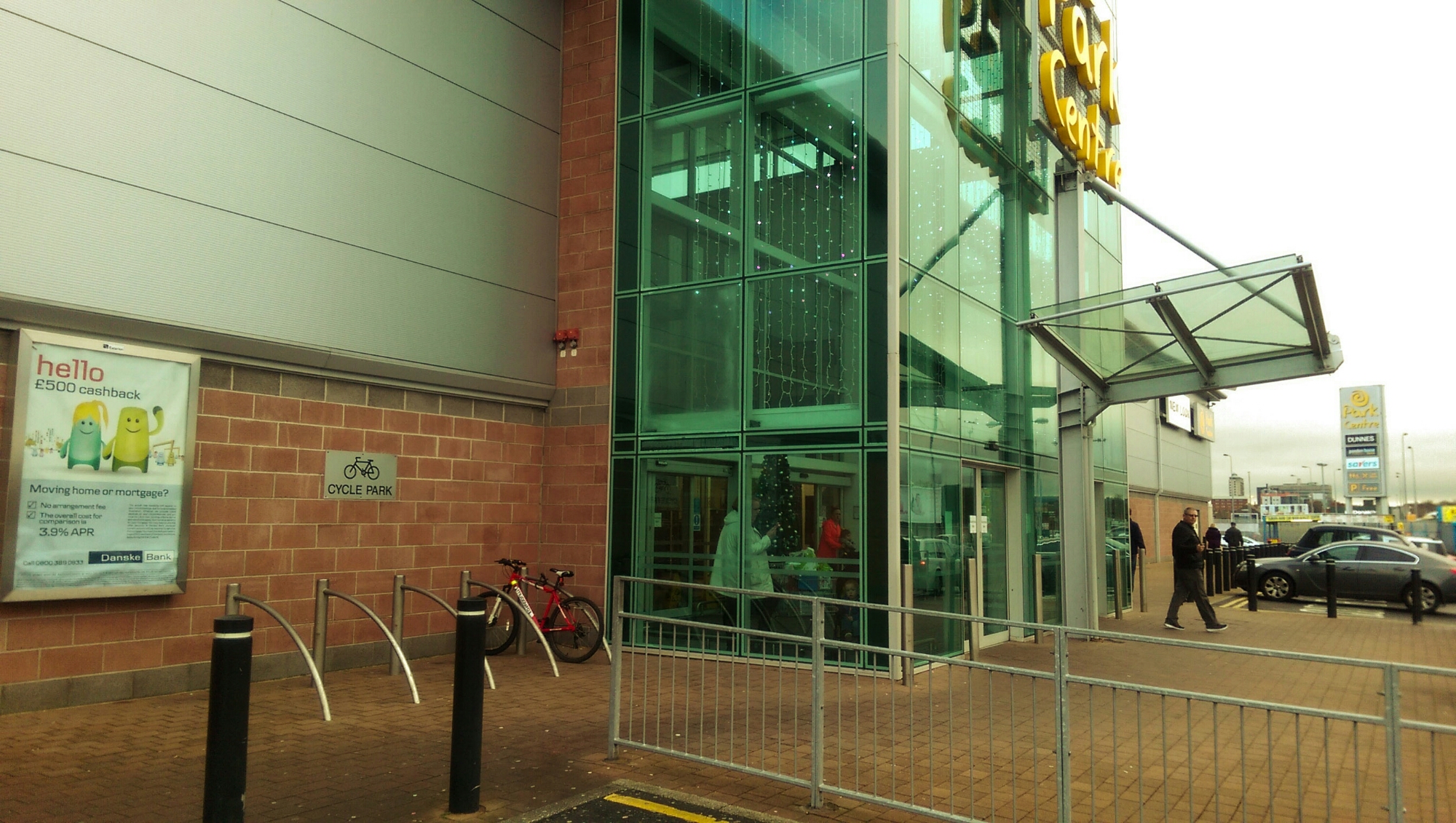 Shelter and CCTV, along with another rack at the second entrance would be useful additions for Iceland and if another supermarket anchor tenant moves in.
---
What Dunnes Stores says..
No comment received.
---
Verdict

Dunnes Stores could be very lucky here – you couldn't say for certain that any of these bike racks were installed at the behest of Dunnes, and yet the 3 Belfast stores get an average score of 2 points out of 7. Annadale sticks out like a sore thumb and better use could be made of the car park to attract some of the hundreds of people cycling past every day.
---
How does Dunnes Stores rank for bicycle facilities against other supermarkets in Belfast in 2015? Find out in Store Wars VII: The Cycling Revolution Awakens..
Note: Visits to each of the 40 supermarkets in Belfast were made in November and December 2015 and facilities (or lack of) were recorded as observed at the time – NI Greenways is happy to correct any errors identified in this survey.