BELFAST TO NEWTOWNABBEY GREENWAY
"Belfast Lough Greenway"
An existing traffic-free route from the centre of Belfast along the RIver Lagan as it flows into Belfast Lough. A shared pathway through the Belfast Harbour Estate opens out into a dedicated greenway between the Lough shore and the M2 and M5 motorways on reclaimed land. The route follows into Whiteabbey and Hazelbank Park before linking into the excellent Newtownabbey Greenway.
| | |
| --- | --- |
| Length | 9 kilometres |
| Estimate | £3 million (upgrade and Giant's Park Bridge) |
| Timescale | 2018 to 2026 |
| Type | Existing coastal pathway and urban cycle route |
| Title | Loughshore Path |
| Border area | No |
| Councils | Belfast City Council |
| | Antrim and Newtownabbey Borough Council |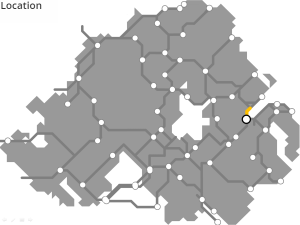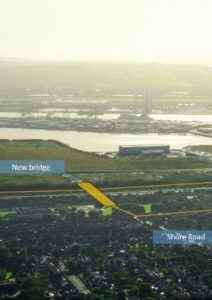 "Building a bridge from Loughside Park and playing fields across the 10 lane motorway straight into Giant's Park would provide a real alternative to car travel.

It would have the benefit of providing a traffic-calmed link from the outer ring at the North Circular Road and down through Parkmount Road, which should form a major part of the future Belfast Bicycle Network."
GREENWAY PROJECTS WHICH INTERSECT
A developing system of urban cycleways to link every part of the city and the surrounding greenway route network.
A 6km greenway route from the Belfast Lough Shore under the Bleach Green railway viaducts and into Monkstown and Mossley.
NEWTOWNABBEY TO LARNE GREENWAY
A 26km route from Newtownabbey, linking into the former railhead at Doagh, and on towards the port town of Larne on the Irish Sea coast.
An urban greenway linking the forests of Clarendon and Glencairn Parks down through Woodvale and the Shankill into Belfast city centre.
Successful greenway projects are driven by the passion of local people. If you have an update to share, a story to tell about the history of the route or future of the Belfast to Newtownabbey Greenway, or if you want to submit a picture or video to this page, please get in contact.